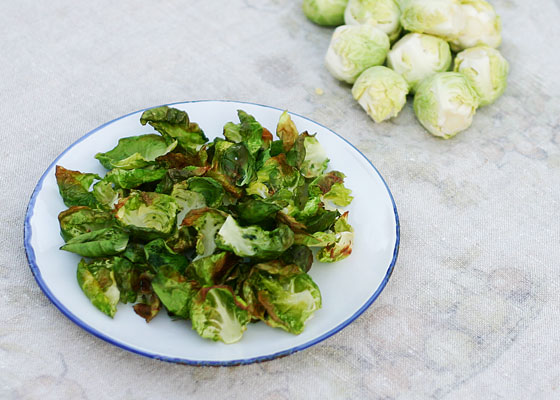 Unbelievably tasty recipe for Brussels Sprouts Chips
at

inspiredRD

. We added a sprinkle of garlic powder to ours. It gave a subtle garlic flavor to the chips, making them extra addictive! But we don't feel guilty since we know how healthy and

antioxidant

rich Brussels Sprouts are. Try the recipe for yourself. Let us know any unique twists you added.